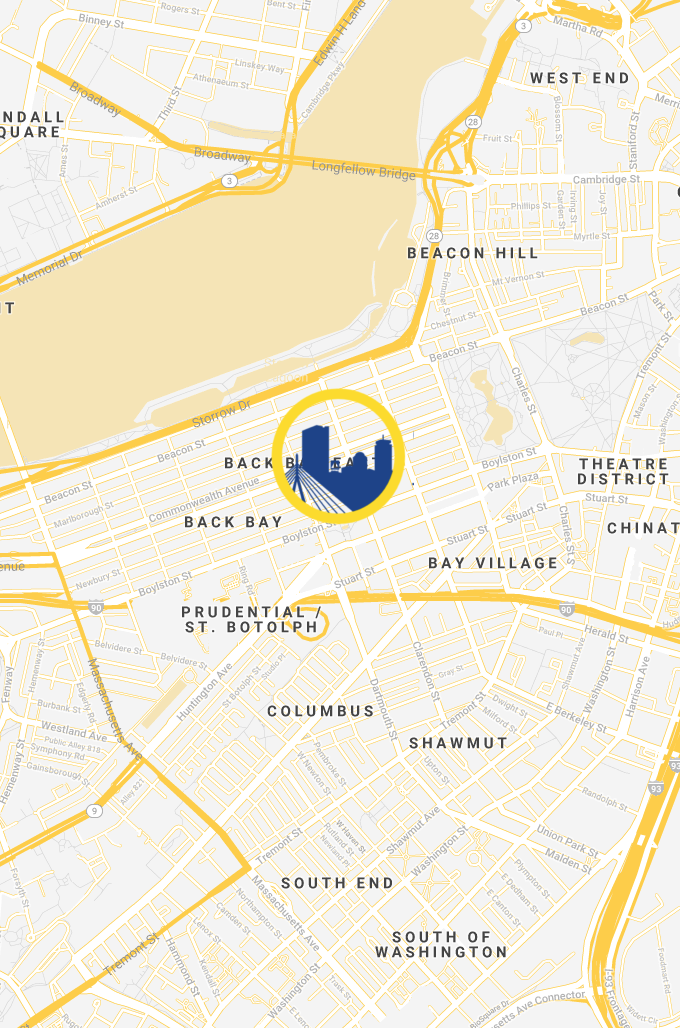 Almost immediately after the bombings at the Boston Marathon, a makeshift memorial began to take shape at the police barriers blocking off Boylston Street. Neighbors and visitors left flowers, cards, posters, stuffed animals, and, most notably, sneakers. Only three days after the bombing, Greg Zanis of Illinois built three crosses with the names of Martin Richard, Lu Lingzi, and Krystle Campbell. He drove over 1,000 miles to Boston to place them at the memorial. After the death of Sean Collier on April 18, Kevin Brown of Brockton, Massachusetts, made a fourth cross and brought it to the memorial. 
On April 22, immediately before Boylston Street was re-opened, city workers moved the majority of the memorial items to Copley Square, but took some fragile paper items to City Hall to protect them from the elements. Kevin Brown, who had earlier made the cross for Sean Collier, spent weeks monitoring the memorial, protecting it from the rain and ensuring no items were stolen. Over the next two months, thousands of people added their messages to the continually growing and evolving memorial.
In late April, Mayor Thomas Menino directed that objects from the memorial should be preserved and maintained by the Boston City Archives. On May 7, in anticipation of rain, staff from the City Archives and Mayor's office, removed paper and other fragile items from the memorial and brought them to the City Archives for cleaning and preservation. Following that date, Mayor's office staff periodically removed fragile items and sent them to the City Archives for preservation. After consulting with survivors and their families, the Mayor's office decided to dismantle the memorial on June 25. City Archives staff, Mayor's office staff, and volunteers from the New England Museum Association and the Polygon Corporation, a disaster recovery company, arrived early in the morning to take down the memorial. The four crosses which had stood in the center of the memorial for over two months were the last items to be removed.
Having weathered the elements for weeks and months, the items were first sent to Polygon Corporation, a disaster recovery company, which dried out all of the items. From Polygon, the items went to Historic New England where they were fumigated in a carbon dioxide chamber. Both Polygon and Historic New England donated their services. After being treated, the majority of the three dimensional items, including the crosses, were sent to Iron Mountain, a records management company that generously donated secure transportation and continues to maintain the collection in secure, climate controlled storage.